........to my little home in cyber space. Must have been the "NASCAR" that attracted ya! Well, I DO have some pics and stuff in here somewhere!
You'll find all kinds of things you didn't know (and probably didn't care to know) about me here! I know this site is a bit heavy on NASCAR because that is my first love when it comes to entertainment. If you're not into it thats fine too, because I have my personal page, pages on darts, my hobbies, photos..... I also plan to have much more in the future, so just pick a page and enjoy!!!!!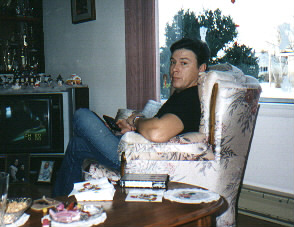 OH! Hi there, come on in put your feet up and stay awhile!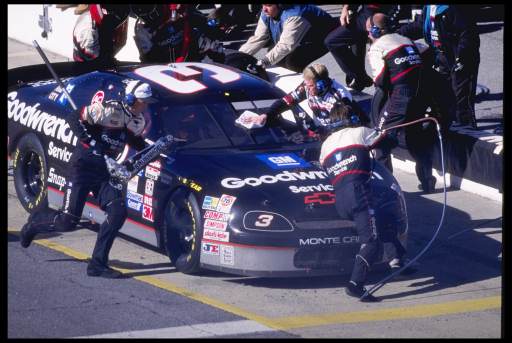 A little fuel, some rubber and off to victory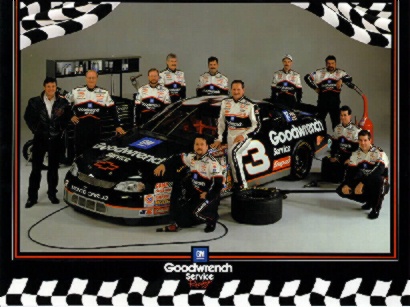 7 championships don't come without teamwork!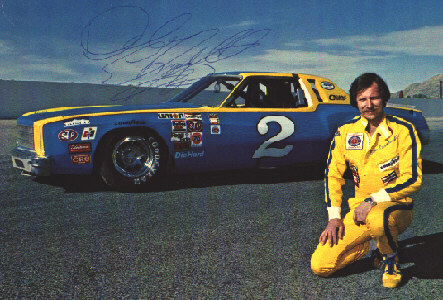 Wow, 1979...who would have thunk it!

View My Guestbook
Sign My Guestbook







When I started this site around the end of Dec./99, NEVER IN MY WILDEST DREAMS could I have anticipated the events that unfolded at Daytona Feb18, 2001. What started out as a fun, race to race site devoted primarily to Mr. Dale Earnhardt, has become a tribute to his memory. Although I have never met the man, I feel as though I've lost my best friend. My heartfelt sympathy goes out to his family, whom I know he loved dearly. I have naturally fallen in line behind Dale Jr. and Team D.E.I. and Kevin Harvick has EXPLODED on to the scene in Dale's car!! Although I do respect many other drivers, Jeff Gordon will NEVER be on the list! So don't give me no flack! I've heard all the arguments and quite frankly NONE of them hold water. He's had his 15 minutes of fame, so just pick another team and cheer for them, it'll be less heartbreaking for ya! (yeah, yeah, so he coasted to another championship, only because Dale wasn't racing!!!)


On this site you will find a page on the 2000 season and a preview of the 2001 season (currently under construction). I also have links to some very good NASCAR sites as well as a section on my other favorite pastime DARTS! We're even going to take in some sunsets, and tours of Nova Scotia, Busch Gardens, Universal Studios, Sea World, Magic Kingdom and Daytona Beach: So kick back and enjoy yourself. I've enjoyed making this site and hope you enjoy it too!

Want to chat about racing? Or anything else? You can find me on ICQ at 99367633. I'm always looking to make new friends.

There's the green! Click the link below to GO to the next page.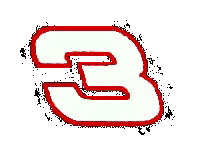 Where it all begins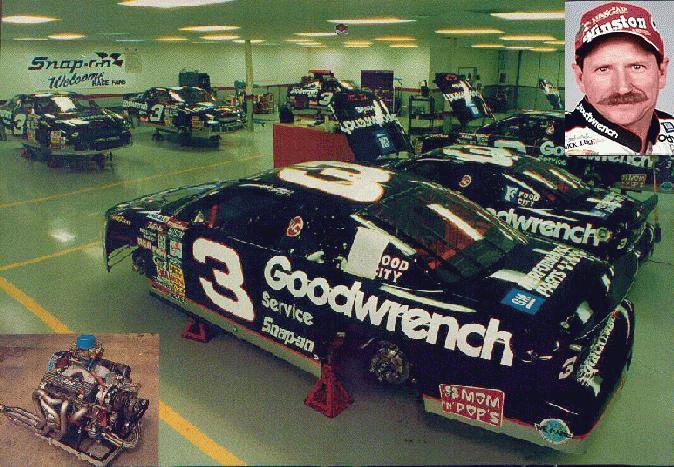 OK, so you found the "update" area..January 11/2002..I have been very busy and haven't updated much, however, I will be beginning to update the pages soon! Keep your eyes peeled. The button below will take you to weekly race results and NASCAR news as it happens at NASCAR.com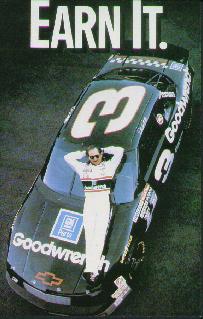 Words to live by