Ok, so this is the scoop. I'm 41 yrs young (look at the pic *S*)I have 2 fantastic children from a previous marriage whom you will meet here at some point. I really don't need to describe myself because there will also be a pic or two kicking around here.

Wow, you're still here? Ok. So I guess I have to continue. I was born, raised and still reside in New Brunswick's largest town, Riverview. With a population of around 17,500 we are situated on the Petticodiac River, across from the city of Moncton. I am a certified Steel Fabricator but have dabbled in several fields. My hobbies are varied from assembling motorcycle and NASCAR scale models to building furniture, decorative shelves,picture and mirror frames, knick-knacks to darts to following the Winston Cup. And, as you can probably tell by the graphics here, I love being by the sea!
Oh, here they are now, my 2 trouble makers!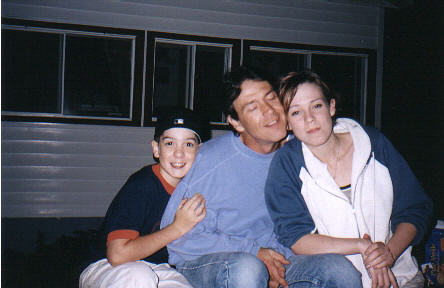 Although I may LOOK wasted, I'm not!
Well, I guess thats about all I have to tell you. If you'd like to chat or know more, my icq number is on the home page, feel free to drop me a note. One can never have too many friends!
CLICK here to see my daughters site. She's stranger than I am!!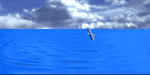 Favorites
Led Zeppelin, Collective Soul, The Cars, Styx, Bush, Third Eye Blind, Savage Garden, INXS, CCR, Neil Diamond and several of the other current bands. Not much up on movies but I do like Nicholas Cage.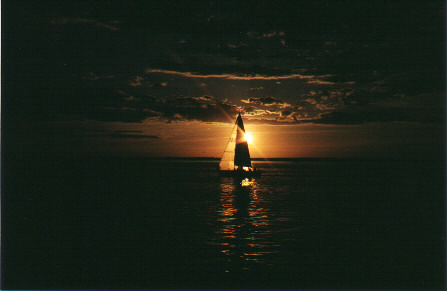 Things I really enjoy

My children, sunsets, being near the water. Spending Sunday afternoon watching a race. Woodworking, sitting on the deck at the cottage with someone very special to me. Eating out with someone very special to me. Just being with someone very special to me!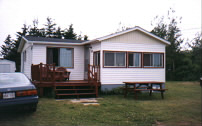 Hey! Dude! Where's da' beach?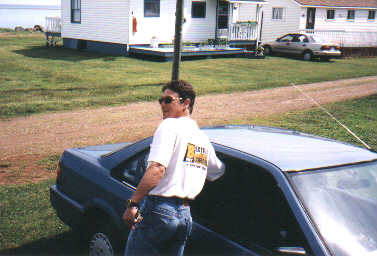 Arriving at the cottage! ahhhhhhhh heaven!



First day of lobster season, Robichaud, N.B.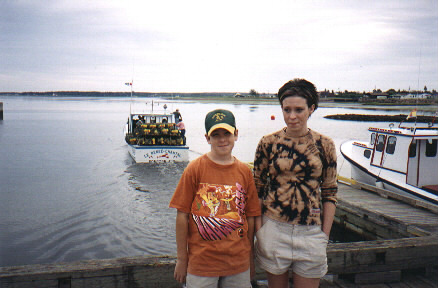 Robichaud wharf, Hey who's the babe?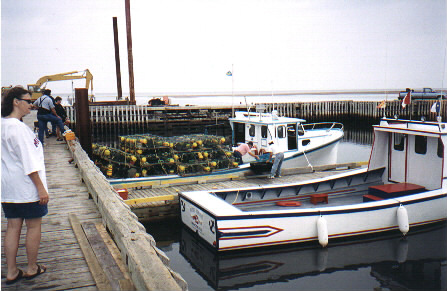 Television and cake! What else is there?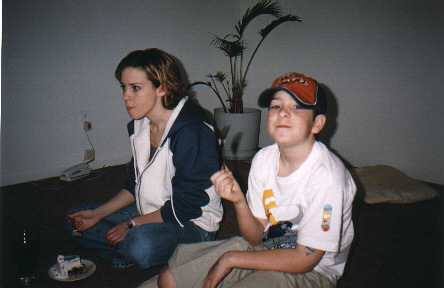 It is with a heavy heart that I added the next page, please join me in saying goodbye to Mr. Dale Earnhardt. Click the link below