Alright, let's see...no flat tires!..no debris on the track...lots of fuel...................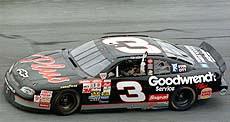 Dale Earnhardt taking the victory lap in the Daytona 500!! The frustration of witnessing all of those close finishes and mishaps on the last lap were all forgotten then!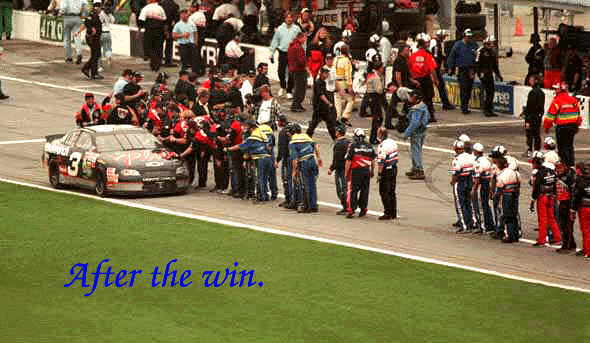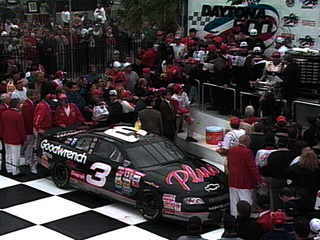 The celebration begins!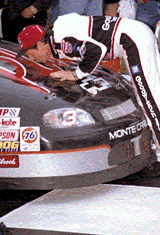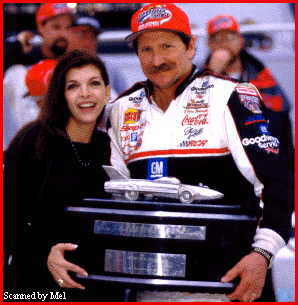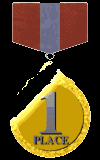 OK, maybe I over did it a bit up there! So sue me! Enjoy it Dale, wear it proudly. You've earned it!!
Seeing Dale come to the checkered was an end to many years of frustration, for he and his fans. But when it finally happened, the whole household thought my son and I had gone totally starkers! Now, I knew I was a fan, but when it happened, I realized how much of a fan I was!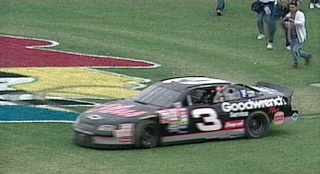 The now famous 'donuts in the grass'. Several have done the same thing since but it somehow just doesn't compare. I guess imitation is the purest form of flattery.

This was the epitome of respect! I loved it! Hey, Spencer, take a good look! I guess you're in a very small minority!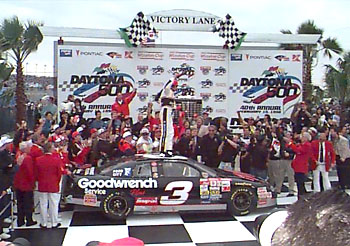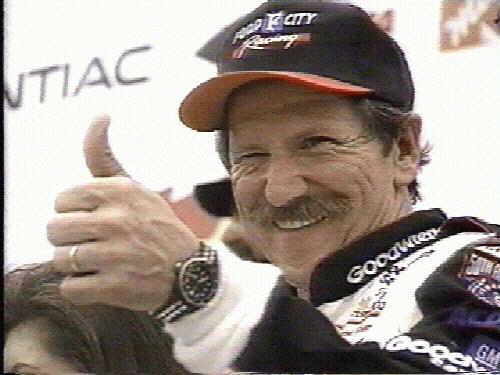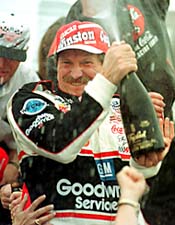 ......and continues...ahhhh the hardware!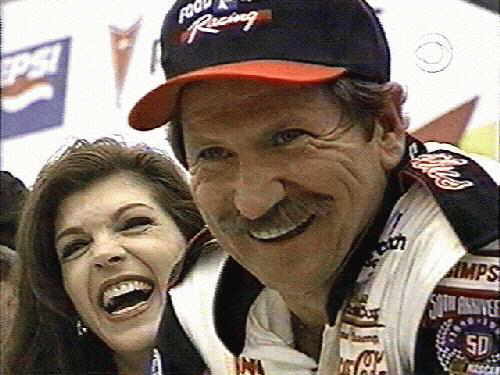 Behind every successful man.......!!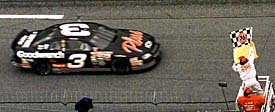 .....no seagulls in sight.....D_mn....20 feet from the finish....I'm going to win this thang!!!!!!!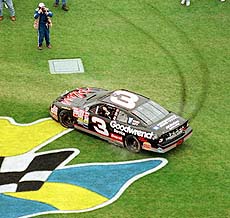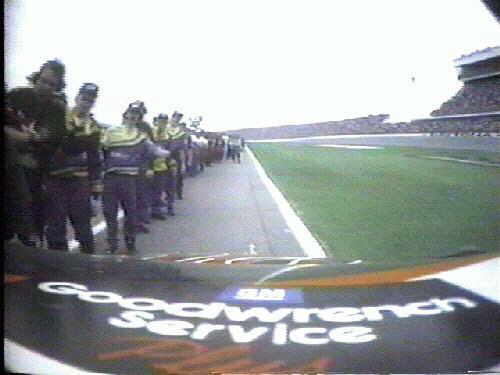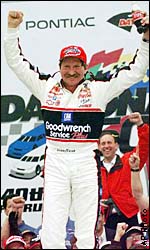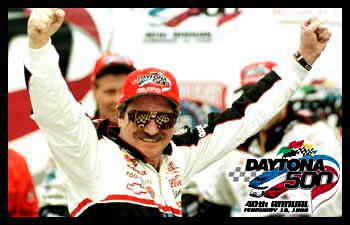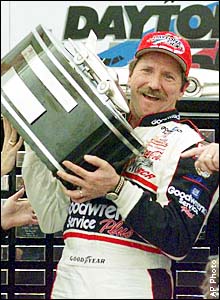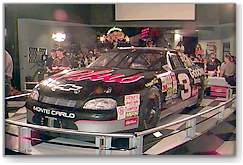 After the party, after the inspection, there she proudly sits at 'Daytona USA'





I guess this concludes my tribute to what probably was "The Intimidator's" biggest win. But wait, there's more. On the next page you'll find some of his 'special' paint schemes and some not so memorable pics, I guess into every life a little rain must fall! But at Daytona 2001, it came in barrels. Just click the link.