Welcome, hope you're liking the tour so far. You'll notice I changed the text color. The red gets a little hard on the eyes doesn't it? Here we're going to look at a few of different color schemes Dale has had on his car over the years. I'm still looking and I'll add more as I come across them. We're also going to see (yuk) some rainier days in the life of "The Man in Black"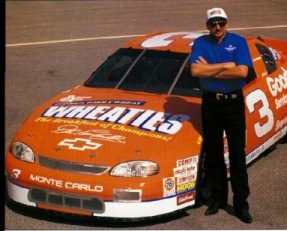 The taste of success. First driver to get his pic on a Wheaties box!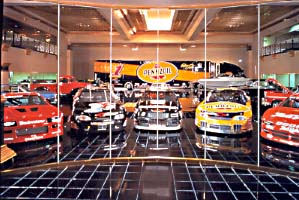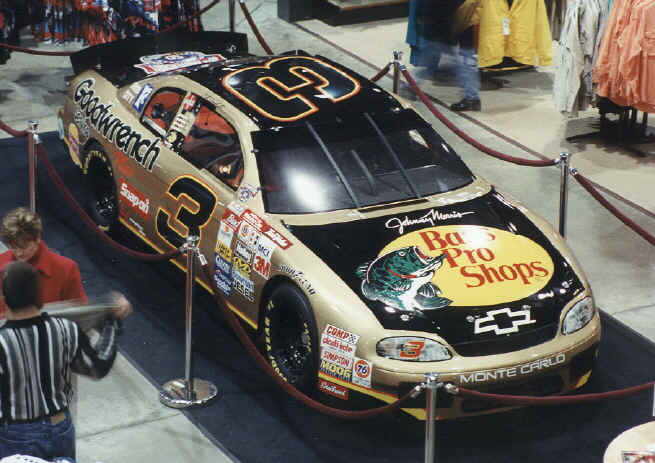 Now this was a nice color scheme, but it could have done without the big fish! It didn't turn out to be a very lucky ride either! All kinds of problems in this one!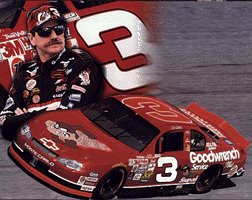 I love these two cars! The Tasmanian devil...who could of thought of a better mascot! (much better than a little Pepsi drinking girl). The one below is a bit out of character, but it looks SO darn good!





Into every life a little rain must fall......You know it, I know it and so did "Ol' Iron Head"


Hmmmmm......don't suppose Ernie had anything to do with this, do ya?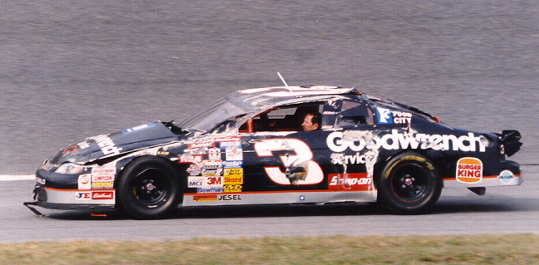 Man, this sucks! I hate when that happens!






"You win some. You lose some. You wreck some."
Dale Earnhardt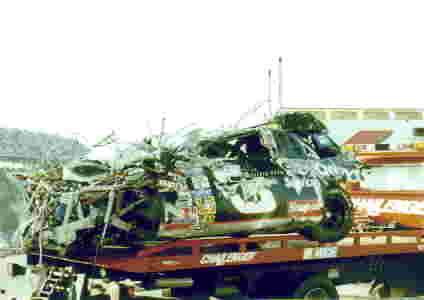 What can you say about Rusty? Seems he doesn't get a reputation for this type of move, but we all know he's quite adept at it! I guess if you whine as much as he does, no one bothers you.

Well, I couldn't end this segment without SOMETHING positive!!!!!!!





But, through thick or thin, rain or shine, adversity, hard knocks, he always was and always will be the best!!!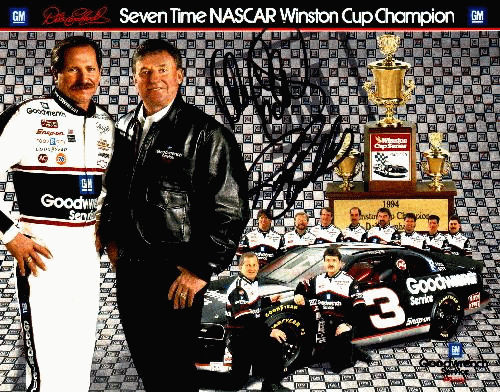 Although I've included some pics of wrecks here, you will NEVER find pics of the last one. I have no desire to EVER see that again!

If you've come this far, you must have enjoyed your visit and I really appreciate it! Now that you've seen everything I have on Dale at this point and you'd like to visit THE MOST AWESOME DALE SITE on the net, click the banner above! But please come back, there is still some more stuff here that might interest you! Click the link below if you'd like to continue.