Hi! Come take a tour of one of the most scenic regions in Atlantic Canada; Cape Breton Island, Nova Scotia. The Cabot Trail, in the Cape Breton Highlands is especially beautiful. If you're planning on driving the trail, make sure your car is running perfectly and check those brakes because there are some awesome hills!! The Fortress of Louisbourg is also a great place to visit, but plan on spending the whole day because there is lots to see.

Although overcast and cool, the Trail was still breathtaking! Taking a look at the map to the right, the trail encompasses the orange shaded area in the northern tip. If you're not fussy about driving close to the edge of extremely high and steep cliffs, I suggest you start on the west side of the island at Chetticamp!!!!! Baddeck, #1 on the map, is the most central place to stay. It's a rustic little town nestled in a valley, beside a lake. It really is a nice place to spend some time.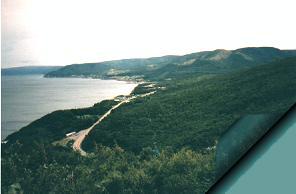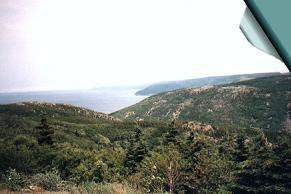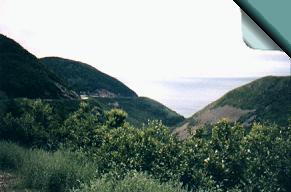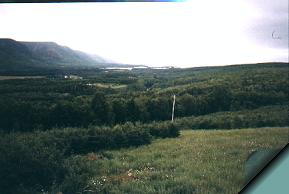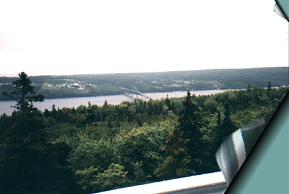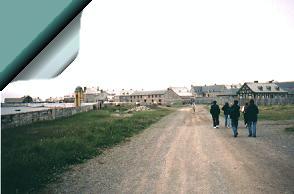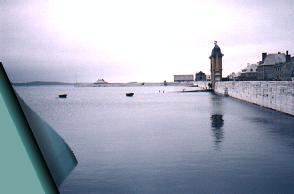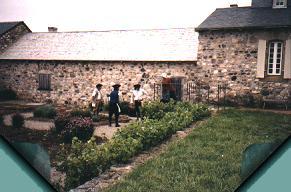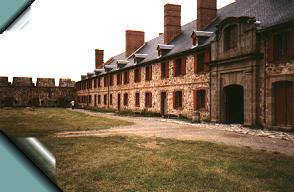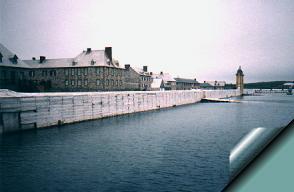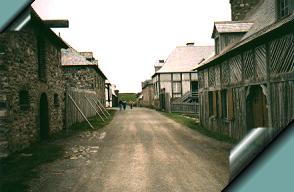 After a days rest in Baddeck, we're off to Ft. Louisbourg National Historic Site (#4 on the above map). Get an early start. Its a good drive there and you'll need most of the day if you really want to experience everything. The site features people in period costume, performing day to day duties. An onsite museum, detailing the reconstruction of the fortress is also a must see. Arriving at the main entrance, you'll park your car and take a short shuttle bus ride to the site.

Let's head south. Destination: The Sunshine State!